Check out the programs !! #KeepgoingTOGETHER!
We hope you are doing well.
Today, we are delighted to inform about continuous programs from #KeepgoingTOGETHER!
Vol. 4 Chihiro ITO 365 Days Art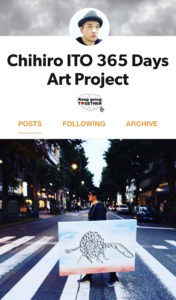 "This is 365 days art project of Chihiro ITO (Artist from Tokyo).
I will share my paintings in every week for my friends and person who watch this project.
I would like to you feel something and enjoy for it, and stay healthy.
I hope when will this project end, corona virus nothing already."
ーfrom Artist
#365daysart
Date: 17 Apr. 2020 – 17 Apr. 2021
Tumblr(mail site):
https://chihiroito365daysartproject.tumblr.com
Instagram:
https://www.instagram.com/chihiro_ito_365
Vol. 7 Puppet Theatre PUK "STAY PUK"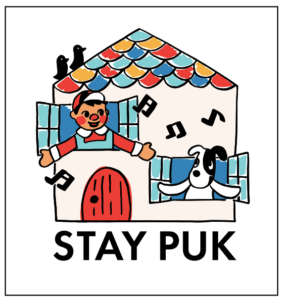 Puppet Theatre PUK keeps uploading the short video series! They deliver the music clips with subtitles (Japanese) which you can sing along! You may find some special scenes in it. Please enjoy the new ones and announced ones!
#STAYPUK
Every Saturday, at 10:00 (JST)
Short movie series
Special Site:https://puk.jp/category/stay-puk/
YouTube Channel: https://www.youtube.com/channel/UCXmTE1H1UJxxGstRNUVE4oA
Vol. 8 Nicoleta Oprisan "Japan through ikebana by 5 Senses"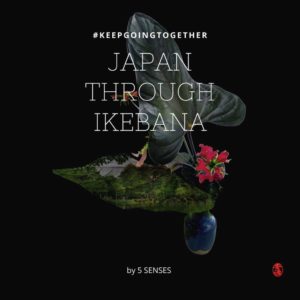 Japan-based Romanian Ikebana artist Ms. Nicoleta Oprisan (5 Senses) 's 30 weeks-long art project "Japan through ikebana by 5 Senses" has been continuing since May!
Embark on an imaginary journey around scenic Japan, through beautiful ikebana artworks.
Cleverly hidden behind each artwork you will find famous places around Japan. Try to see if you can guess each one!
Pictures are uploaded every Friday on 5 Senses official Facebook and Instagram pages, and correct answers will be added in comments on Mondays.
#5senses #japanthruikebana #keepgoingtogether
Every Friday:Announce of Quiz
Every Monday:Announce of Answer
Facebook page: 5 Senses
Instagram:https://www.instagram.com/5senses_ikebana/
Vol. 11 Atelier Radio NOCTURNAL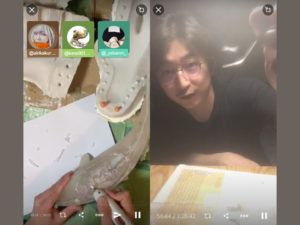 Atelier Radio NOCTURNAL is going on twice in a week! They deliver it, inviting guests or concentrating on their work. You can see how artists proceed their work little by little. It is broadcasted via artists' Twitter accounts. Please check it out!
#アトリエラジオ夜行性 #アトラジ
Every Monday and Thursday, at 20:00 (JST)
Distribution(Twitter):
Yusuke Aonuma:https://twitter.com/_yskanm_
Isana Yamada:https://twitter.com/yamadaisana
Akika Kurata:https://twitter.com/akikakurata
Vol.12 "Poetry with you" by Takeo Oshima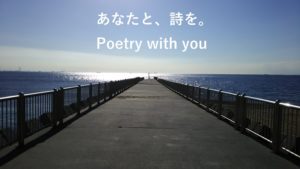 Poet Takeo Oshima presents a program of poetry-related talks and readings every Tuesday at 10 pm. With the occasional participation of special guests, the pr ogram is now being broadcast with the aim of reaching its 20th episode. On a s ummer evening, we hope you enjoy the colorful worlds of poetry.
#PoetrywithyouEvery Tuesday, at 22:00 (JST)
YouTube Channel:
https://www.youtube.com/user/daylightrambler1974
Vol. 18 Fumiko Sengoku's concerts archives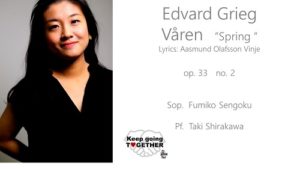 Soprano Singer Ms Fumiko Sengoku publishes three archive videos now! Have you watched them which bring us beautiful voices as well as the translation of lyrics? Please keep your eyes on upcoming ones!
#FumikoSengoku
Updated randomly
YouTube Channel:
https://www.youtube.com/channel/UC7Pe_yUTlLMiiZLLU6YLatg
Vol. 20 Yuuki Horiuchi Art Project "Visionary Parcel"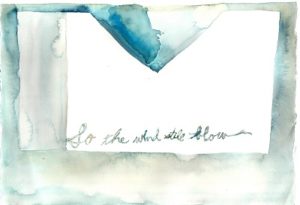 Since May, artist Ms. Yuuki Horiuchi has been delivering an art project "Visionary Parcel" which reveals artworks consist of drawings and texts on her website (https://yuukihoriuchi-visionaryparcel.tumblr.com/).
A concept of her works within this project is "Feeling like receiving letters or poems from someone" and thus her every single work could be perceived as an independent one, as well as the one with a series of flow.
Please have a look at her works!
#YuukiHoriuchi #堀内悠希
Updated randomly
Official Site:https://yuukihoriuchi-visionaryparcel.tumblr.com/
Vol. 28 Chiaki Kamikawa Moving Hands Workshop Project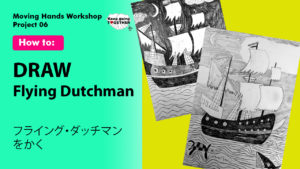 Japanese artist Chiaki Kamikawa provides online art tutorials "Moving Hands Workshop".
In each session, the artist will introduce monsters and fairies from different countries and show how to make drawings and objects in easy steps.
What about trying drawings at your home?
#kidsart #yokai #fairy #folklore
Updated randomly
Chiaki Kamikawa YouTube Channel:
https://www.youtube.com/channel/UCzIM2oRqNL0V-SiihT63QCA
Vol. 33 Kengo Noguchi Portraits (meditation)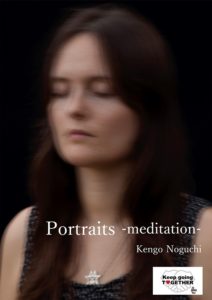 Photographer Kengo Noguchi, who participated in a program in European Capital of Culture Guimaraes 2012 (Portugal) is publishing portraits "Mediation" and a movie!
The Portrait series, which captured the people during a mediation, have been delivered for 10 weeks on his SNS. As for the movie, the title is "帰依者の街 -the place for the people believing in god-" and it is limited access. Do not miss it!
#mindfulness #野口健吾
Period:17 May~26 July 2020
【Video:帰依者の街 -the place for the people believing in god-】
https://vimeo.com/419505535
Portraits series:Every weekend
【Instagram】https://www.instagram.com/kengonoguchi/