#MeetArtist: 震える空〜Vibrating Sky by 86B210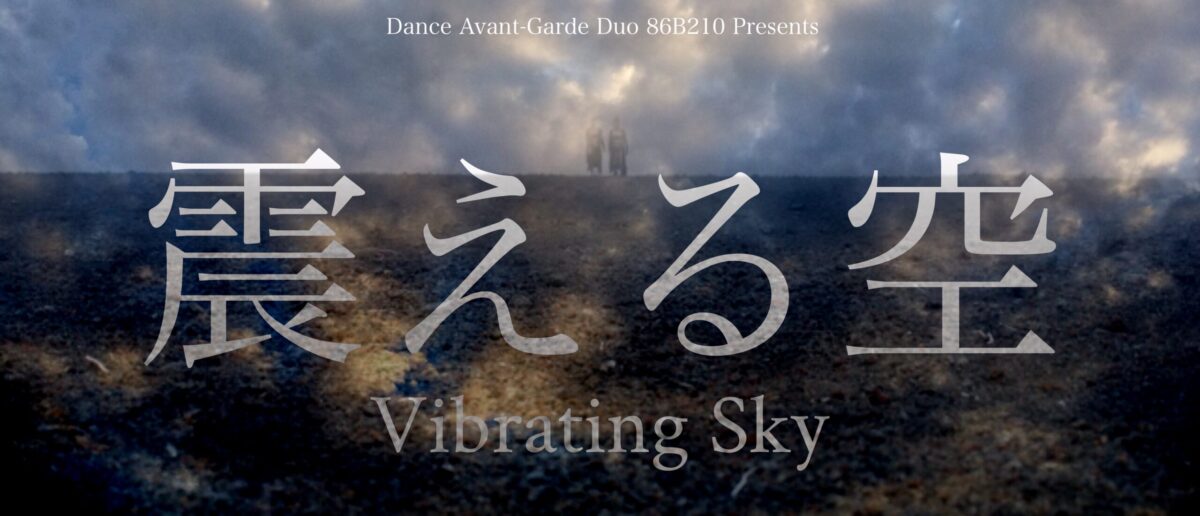 The avant-garde dance duo 86B210 will present their work "Vibrating Sky"! After a sudden cancellation of the premiere in Estonia in 2020, due to the covid-19, the work will finally be performed in front of the audience in Japan. Then it will tour Estonia, France and Switzerland next year. Please check it out!!
★Message from Artist★
Thread, light, night, moon, point, root, dark, morning, wave Do you hear it…my voice?
Before meaning, do you feel the touch, the connection, the secure embrace?
In your voice I awake, life rises.
Someone dips into that stream and wets his throat.
A joyful song echoes. Resonate.
-If you want to find the secrets of the universe, think in terms of energy, frequency and vibration.
Nikola Tesla
Vibrating Sky
【Dates】26~27 Nov. 2021
【Venue】Art Space Co-oh
【Details and reservation】http://www.cooh-studio.com/vibrating-sky
Meet Up Profile: https://eu-japanfest.org/meet-up/artist/profile/217
#86B210 #vibratingsky #connectedtoeachother
---
前衛舞踊デュオの86B210の作品『震える空〜Vibrating Sky』がいよいよ上演されます!2020年、エストニアでの初演が開催直前で中止となった本作品は、今回の日本公演を経て来年エストニア、フランス、そしてスイスでの公演が予定されています。ぜひご覧ください!
★Message from Artist★

震える空。糸、光、夜、月、点、素、闇、朝、波 聞こえるだろうか、私の声が。
意味なく、でもしっかりと繋がっている肌触りや抱かれている安心感を感じているだろうか。
あなたの声で私は覚醒し、生命力がほとばしる。その泉をすくって喉を潤すあなたがいる。喜びの歌が響く。共鳴する。
-あなたが宇宙の秘密を見つけたいのであればエネルギー、周波数、振動の観点から考えてみてください。-ニコラテスラ
震える空〜Vibrating Sky
【日時】2021年11月26日~27日
【会場】Art Space呼応
【詳細・申込】http://www.cooh-studio.com/vibrating-sky
Meet Up Profile: https://eu-japanfest.org/meet-up/artist/profile/217