#MeetUpNews Vol. 23
#MeetArtist 
Baobab / Baobab PRESENTS『DANCE×Scrum!!! 2020』Online Program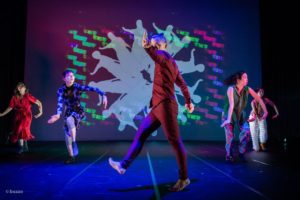 Archive video will be available until 23:55 (JST), 31 December (Thu) 2020
Details of the program & ticket:https://dancescrum2020.peatix.com/
Baobab, a dance company organized by dancer Mr. Wataru Kitao has been delivering a contemporary dance festival "DANCE×Scrum!!!" which features young artists every two years since 2016. An archive video of this year's program held on 4-6 December has been distributed! Let's watch it.
★Message from Artist★
Dance Festival of new movement in Japanese Contemporary Dance organized by Dance company Baobab. We can't stop the energy even in the distance between stage and audience! The performances in 4-6 Dec, 2020 at Theater Owlspot will broadcast online for 7 hours ! We have special talk session between the programs.(Only in Japanese) Live broadcast: 13:00-20:00, 12 December 2020 (JST) Archive: until 23:55, 31 December 2020 (JST) -You can watch anytime until ends!
DANCE×Scrum!!! Website: https://baobabk08.wixsite.com/baobab-dance-scrum/time-table-ticket-access
DANCE×Scrum!!! Twitter: https://twitter.com/DANCE_Scrum
DANCE×Scrum!!! Instagram: https://www.instagram.com/baobab_dxs/
Profile on Meet Up ECoC!:https://eu-japanfest.org/meet-up/artist/profile/345(Mr. Wataru Kitao)
#DSbaobab #Baobab #おうちでScrum
---
Koike Hiroshi Bridge Project / "Restaurant of Many Orders"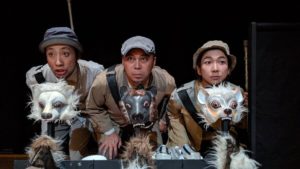 Date & Time: 28 December (Mon), 2020 / 17:00 (JST)- (16:40 Door open)
Venue: Chino Cultural Complex
Admission: Free (Registration in advance is required)
*Children of preschool-age are not allowed to enter
【Live Streaming】
Live streaming of the performance would be available at "Sketch of Japan":
https://www.facebook.com/sketchofjapan
(*Broadcasting time would be changed in response to communication situation)
Koike Hiroshi Bridge Project (KIKHBP) holds a variety of performances and workshops in Japan and overseas and is invited to the 2nd edition of INLANDIMENSIONS Interdisciplinary Art Festival in Wroclaw (Poland, the European Capital of Culture in 2016).
The company also actively broadcasts performances online and this time, delivers an on-site performance and a live streaming of "Restaurant of Many Orders" by Kenji Miyazawa, one of the popular repertoires. Let's check it out!
★Message from Artist★
How do we build our relationship with nature? Restaurant of Many Orders is a timeless short story written by Japanese author, Miyazawa Kenji, adapted for the stage by Hiroshi Koike. The characters look at the world from the perspective of animals and humans. The corona virus pandemic, a crisis linked to the destruction of nature in our modern society, has forced us to take a look at the relationship between human beings and our civilization. We felt that the timing was perfect to stage this particular story now.
Website: https://kikh.com/
Facebook: https://www.facebook.com/kikhproject
Instagram: https://www.instagram.com/kikhbridgeproject/
#小池博史 #小池博史ブリッジプロジェクト #演劇 #舞踊 #ダンス #舞台芸術 #パフォーミングアーツ #dance #paformance #stage #performingarts
---
#MeetECoC

We introduce activities in each ECoC as #MeetECoC on the page of "News" within Meet Up ECoC!
This week, we feature this year's European Capitals of Culture – Galway 2020 (Ireland) and Rijeka 2020 (Croatia)!
Click here!: https://eu-japanfest.org/meet-up/news/3442.html
In addition, the host city of the European Capital of Culture 2025 in Slovenia is to be announced today! The announcement will be streamed via a Facebook page of the Ministry of Culture in Slovenia. It will start at 2 pm (CET). Keep your eyes on it!
https://www.facebook.com/ministrstvozakulturo/posts/3512310868818237