#MeetArtist Nicoreta Oprisan: 'BORROWED HISTORIES' by 5Senses Ikebana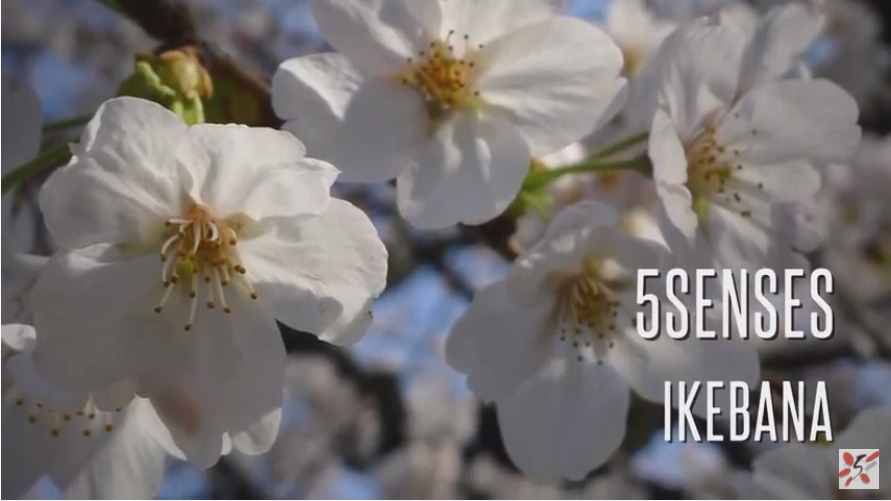 Nicoleta Oprisan, an ikebana artist of the Sogetsu school in Japan, delivered a series of works combining Ikebana and Japanese landscapes in #KeepgoingTOGETHER. And now, she's launching a new series of online workshops! The first one will be delivered on February 14. Please stay tuned!
★Message from the artists★.
'Borrowed histories' by 5Senses is a new series of ikebana demonstrations, using borrowed vases that hold special stories. These vases are cherished by their owners for the special memories they hold. Some of them go back several generations, some are creations by famous artists, some are precious vases that travelled the world with their owners. I will retell their lovely stories while creating ikebana arrangements to match.
More than anything these are stories that help us connect, unite and spread love.
Discover them all.
'BORROWED HISTORIES' by 5Senses Ikebana
Date: 14 Feb. 2021
[YouTube] https://www.youtube.com/channel/UCRa0G4UHZnXfmwCg_i1K-ZA/featured
Profile on Meet Up ECoC!:https://eu-japanfest.org/meet-up/artist/profile/223
#borrowedhistories #5sensesikebana #letsconnect
---
日本で活躍する草月流いけばなのニコレタ・オプリシャン氏。#KeepgoingTOGETHERでは、いけばなと日本の風景を組み合わせた作品をシリーズとして発表しました。今回は新たに、オンライン・ワークショップをスタートします!初回は2月14日配信。ぜひご注目ください!
★アーティストからのメッセージ★
5SensesのBORROWED HISTORIESは、特別な思い出を持った花器を使って、生け花作品を構成する新シリーズです。それぞれの思い出に合わせて、生け花のアレンジを作りながら、その素敵な物語を語り続けます。何よりも、お花が知っている器の物語は私たちが愛を結びつけ、団結させることも出来ます。花器でお花をいけて、繋ぐ思い、それから、つなぐ心を伝えて行きたいと思います。一心同体
'BORROWED HISTORIES' by 5Senses Ikebana
日程:2021年2月14日
【配信URL】https://www.youtube.com/channel/UCRa0G4UHZnXfmwCg_i1K-ZA/featured
Meet Up ECoC!プロフィール:https://eu-japanfest.org/meet-up/artist/profile/223