#MeetArtist TAKAKO: "Origami with old newspapers"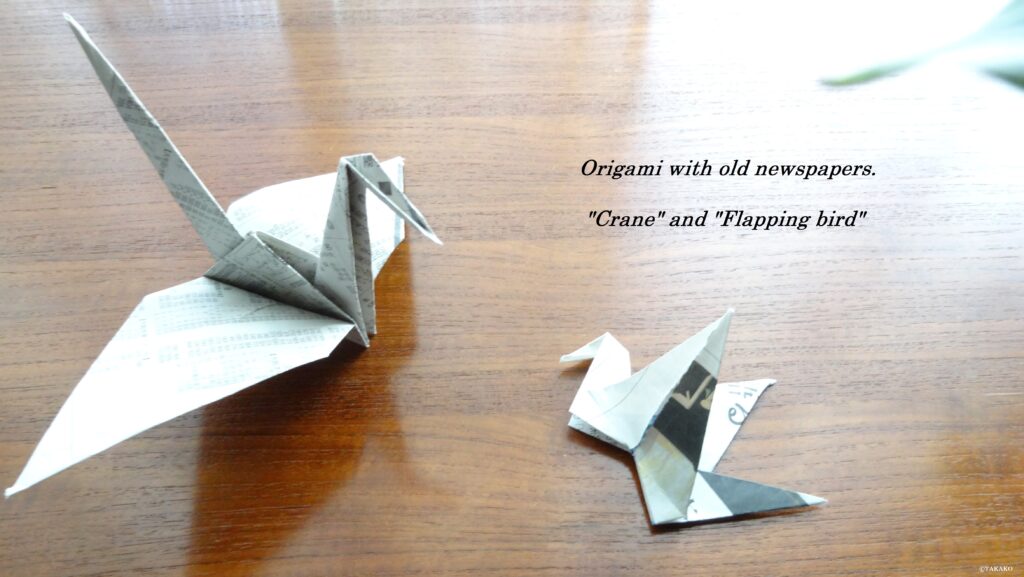 Artist TAKAKO, who delivered the origami workshops in Novi Sad in 2019, released the workshop video on YouTube!! This time, you will learn how to make cranes with newspapers. Please check it out!
★Message from the artists★.
Hi, I'm TAKAKO. I filmed this Origami video for anyone who is staying at home.
I hope you'll like it!
Just in case, I used old newspapers which were at home. If you will try Origami with a child/children, please make sure if the newspaper (any paper) is clean.
Also, please wash their/your hands before and after enjoying Origami!
Thank you!
"Origami with old newspapers"
Have you ever tried Origami?
Let's fold "Crane" and "Flapping bird" with old newspapers!
[Video]

Profile on Meet Up ECoC!:https://eu-japanfest.org/meet-up/artist/profile/241
---
欧州文化首都開催地であるノヴィ・サドでも折り紙ワークショップを開催したアーティストTAKAKO氏が、オンライン・ワークショップ動画を公開しました!新聞紙での折り紙、ぜひおうち時間の活用にトライしてみてくださいね!!
★アーティストからのメッセージ★
初めまして。TAKAKOです。
音声・字幕共に英語のみですが、ご自宅で簡単にできる折り紙です。
国によっては、今現在も外出制限を設けられており、また折り紙の入手が難しい地域もあるため「自宅にある古新聞」にて紹介しています。(念のために古新聞を使用しております。)お子様と一緒にご覧になる際は、新聞紙がきれいかお子様の分もお確かめの上、お楽しみ下さい。また折り紙の前後に、手洗いをお願い致します。
"Origami with old newspapers"
Have you ever tried Origami?
Let's fold "Crane" and "Flapping bird" with old newspapers!
【配信URL】https://www.youtube.com/embed/s4HseSKcfPQ
Meet Up ECoC!プロフィール:https://eu-japanfest.org/meet-up/artist/profile/241