#MeetArtist: Yukari Sakata – TERA in Kyoto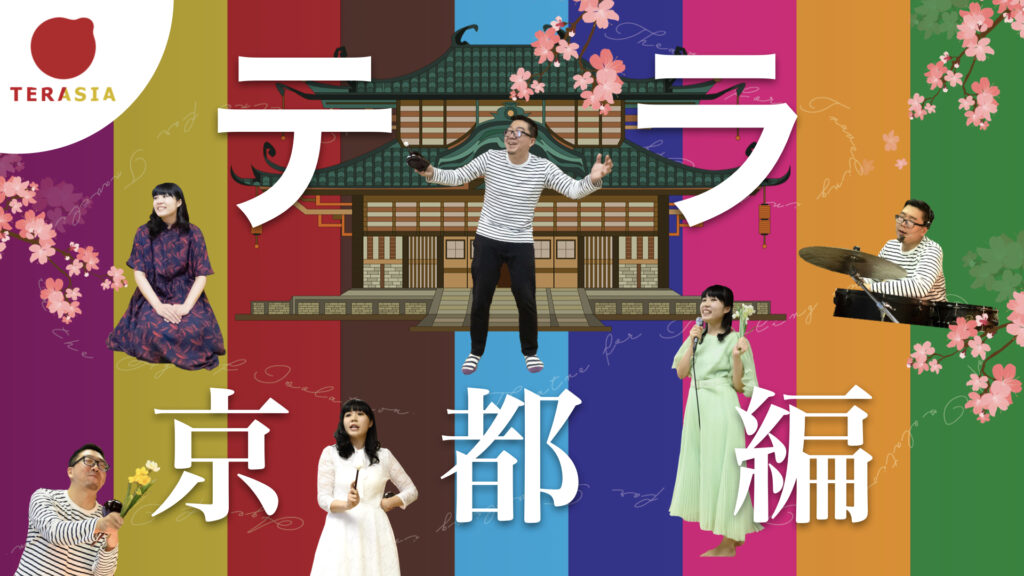 The performance work "Terra" has been performed in various forms. Next week, a new performance will take place! This performance will also be available in English at a later date. Please stay tuned!
★Message from the artists★
The performance "TERA," which premiered at Festival/Tokyo in 2018, made a splash at the 2019 Carthage Theater Festival in Tunisia, and was recreated by Thai artists in 2020, will be reborn in March 2021 at the Zen temple Koshoji in Kyoto.
* Available language on the venue is only Japanese. At the later dates, the performance will be translated into English for streaming.
TERA in Kyoto
Date: 26-28 Mar. 2021
[Venue] Koshouji, Kyoto
[Detail] https://terasia.net/detail04.html
Profile on Meet Up ECoC!:https://eu-japanfest.org/meet-up/artist/profile/262
#TERASIA #テラ京都
---
演出家坂田ゆかり氏を中心に、さまざまな形態でのパフォーマンスが実施されてきたまちなかでのパフォーマンス作品『テラ』。来週、また新たな公演が実施されます!今回の公演は、後日英語での配信版も公開される予定になっています。ぜひご注目ください!
★アーティストからのメッセージ★
2018年フェスティバル/トーキョー、2019年アフリカ・チュニジアのカルタゴ演劇祭で話題となり、2020年にはタイのアーティストによってリメイクされたパフォーマンス作品『テラ』。2021年3月、京都の禅寺・興聖寺を舞台に生まれ変わります。
さまざまな詩の断片、住職へのインタビュー、法話やお経を織り込んで、声、身体、ドラムや木魚の音が響き合う、サイトスペシフィック・スペクタクル!
『テラ 京都編』
日程:2021年3月26日~28日
会場:臨済宗 興聖寺 涅槃堂
【詳細】https://terasia.net/detail04.html
Meet Up ECoC!プロフィール:https://eu-japanfest.org/meet-up/artist/profile/262