#MeetArtist #MeetECoC ★Crowdfunding Campaign★ KAKASHIZA: Hand shadow ANIMARE ~Aid of Ukraine~/劇団かかし座 クラウドファンディング挑戦中!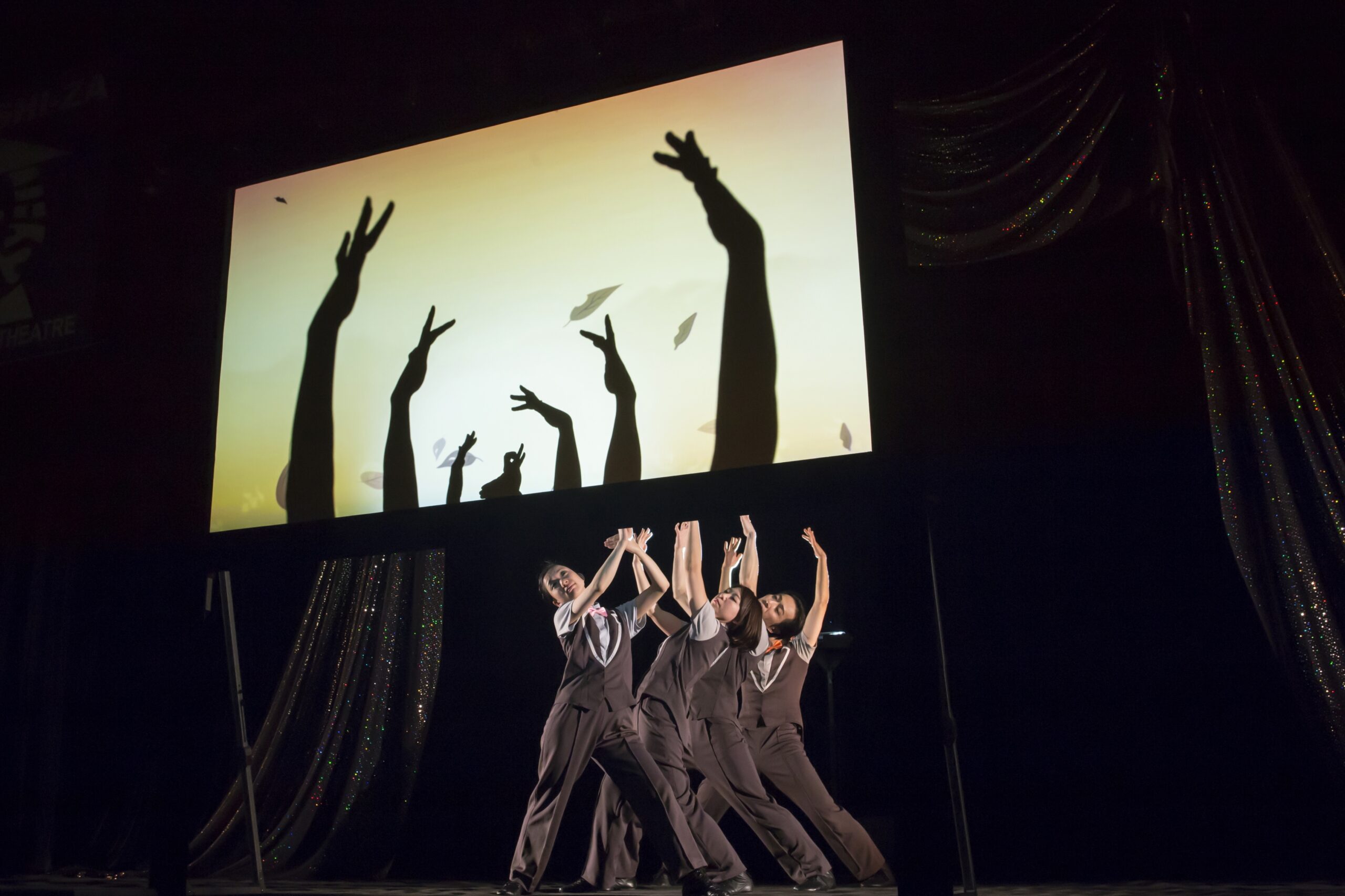 In May 2022, the Shadow Play Theatre KAKASHIZA is scheduled to organize their performance tour in Europe, including this year's European Capitals of Culture Esch (Luxembourg) and Kaunas (Lithuania). Their shadow fantasy theater works and hand shadow performances have been highly acclaimed both in Japan and abroad.
This time, in Vilnius, the capital of Lithuania, which has hosted many displaced people from Ukraine, they have decided to hold a charity performance for Ukrainian children! Kakashiza is now challenging crowdfunding campaign for the realization of this charity performance. For more details, please visit the following web page. We hope you will support their campaign!
★KAKASHIZA crowdfunding campaign webpage★
https://motion-gallery.net/projects/kakashiza-Lithuania
Please check out the other dates of theri performances in Europe too!
【Schedule】
14 May
La Nuit de la Culture @ Lycée Hubert Clément Esch (Esch, Luxembourg)
https://nuitdelaculture.lu
17 May
★Charity Performance★@Keistuolia Theatre (Vilnius, Lithuania)
https://bilietai.keistuoliai.lt/event/91
21 and 23 May
International Puppet Theatre Festival KAUNAS PUPPET22@Kaunas Puppet Theatre (Kaunas, Lithuania)
https://www.kaunaspuppet22.lt/en/japanese-shadow-theater-performance-animare/
26 and 28 May
Nippon Connection Film Festival (Frankfurt, Germany)
https://db.nipponconnection.com/en/event/1263/hand-shadow-animare
*Meet Up Profile: https://eu-japanfest.org/meet-up/artist/profile/214
---
2022年5月、本年の欧州文化首都エッシュ(ルクセンブルグ)、及びカウナス(リトアニア)での公演を含めたヨーロッパツアーを行う劇団かかし座。彼らの影絵劇(シャドウ・ファンタジー)や手影絵(ハンド・シャドウ)パフォーマンスは、これまでも国内外で高い評価を受けてきました。
今回、ウクライナからの多くの避難民を受け入れているリトアニアの首都ヴィリニュスにおいては、ウクライナの子供たちを対象としたチャリティー公演の開催を決定!かかし座では、現在、このチャリティー公演実現のためのクラウドファンディングに挑戦中です。詳細は下記ウェブページより。皆様、是非ご協力ください!
★かかし座 クラウドファンディングキャンペーンサイト★
https://motion-gallery.net/projects/kakashiza-Lithuania
ヨーロッパツアーの各公演情報もチェックしてくださいね!
【公演日程】
5月14日
ラ・ヌイ・ドゥ・ラ・クルチュール@ユベール・クレマン高校(エッシュ、ルクセンブルグ)
https://nuitdelaculture.lu
5月17日
★手影絵ショーのチャリティー公演★@Keistuolia劇場(ヴィリニュス、リトアニア)
https://bilietai.keistuoliai.lt/event/91
5月21日、23日
国際人形劇フェスティバル KAUNAS PUPPET22@カウナス人形劇場(カウナス、リトアニア)
https://www.kaunaspuppet22.lt/en/japanese-shadow-theater-performance-animare/
5月26日、28日 Nippon Connection Film Festival(フランクフルト、ドイツ)
https://db.nipponconnection.com/en/event/1263/hand-shadow-animare
*Meet Up Profile: https://eu-japanfest.org/meet-up/artist/profile/214