#MeetArtist!: MICO MAI's Perfect Harmony Exhibition 2nd Anniversary of Four Seasons Hotel at Otemachi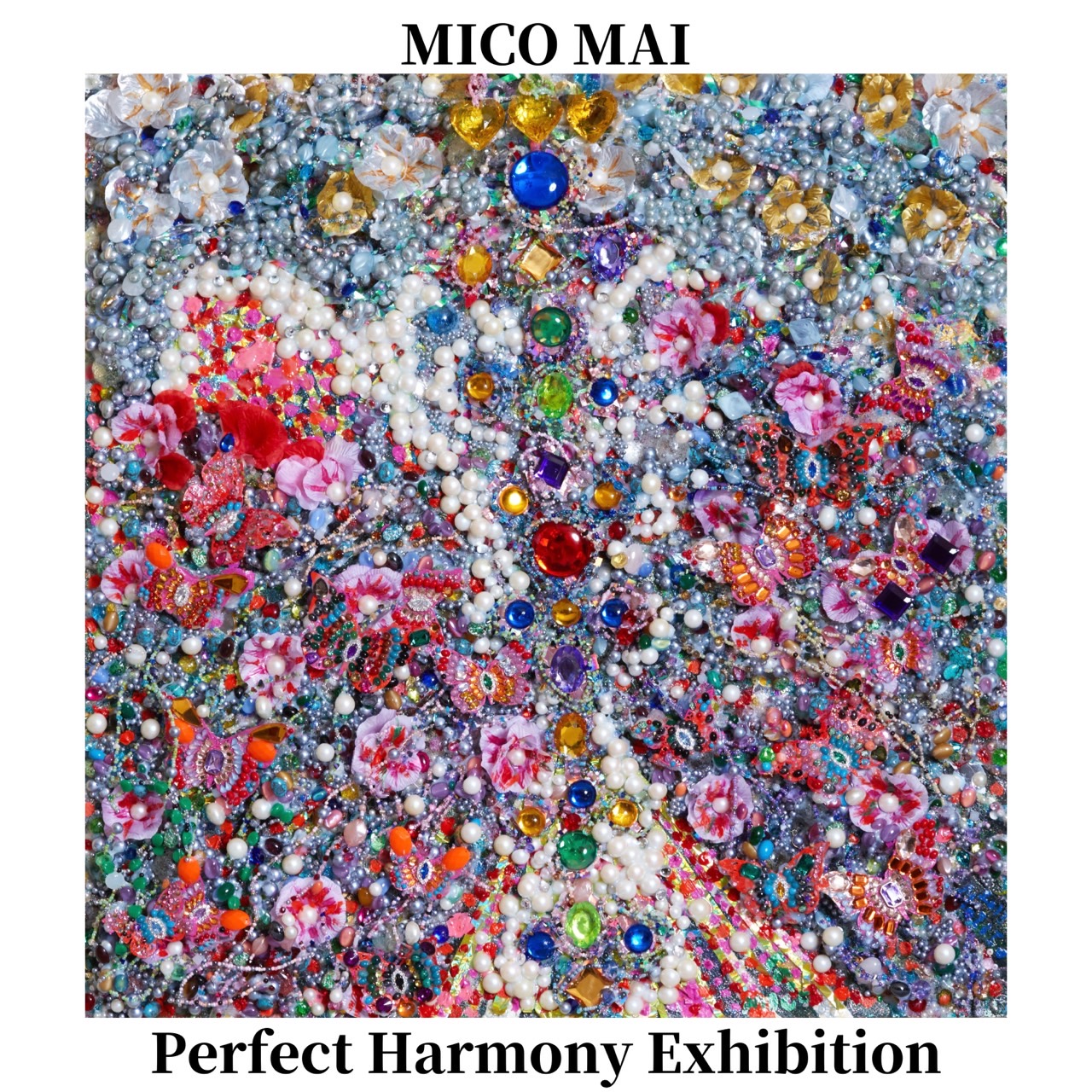 MICO MAI's Perfect Harmony Exhibition 2nd Anniversary of Four Seasons Hotel at Otemachi
【Message from Artist】
フォーシーズンズホテル大手町のオープン2周年を記念し、MICO MAI 『Perfect Harmony Exhibition』 を開催。今は互いを認め合い、多様性が求められる時代。今回の"Perfect Harmony Exhibition"では異なる個性が心を一つにしたミュージックをテーマにしました。MICO MAIのパフォーマンス・ペインティングに隠された秘密を一緒に見つけましょう!
会期:2022年8月28日(日)~9月3日(土)
※ロビーフロアに展示されますので、お好きなお時間にご覧いただけます。
会場: フォーシーズンズホテル東京大手町 39F ロビーフロア
〒100-0004 千代田区大手町1-2-1 03-6810-0600
●Mai アートツアー アフタヌーンティーイベント開催
日時:9月3日(土)11:00 ~13:00 13:30 ~15:30 16:00 ~18:00
※イベントは少人数予約制有料
MICO MAIがストーリーを語り、皆様をストーリー作品の世界へ誘います。アフタヌーンティーはゆったりとしたプライベートルームでシャンパンと共にお楽しみいただけます。小人数制となっておりますので、お早めご予約ください。
Details & Booking:
https://sunphoenix-lab.com/mico-mai-アートツアー-アフタヌーンティーfsotemachi/
---
【Message from Artist】
We are in an era where we accept each other and require diversity. The concept of this "Perfect Harmony Exhibition" is music with different personalities. MICO MAI's Performance Painting is an artwork that expresses like a theatre stage. There is a hidden secret in each piece. Let's find the secret together!
Date: Sun. 28 Aug. -Sat. 3 Sep. 2022
Venue: Four Seasons Hotel Tokyo Otemachi F39 lobby floor
1-2-1 Otemachi, Chiyoda-ku, Tokyo, 100-0004 Japan 03-6810-0600
https://sunphoenix-lab.com/mico-mais-perfect-harmony-exhibition-fourseasons/
●MICO MAI's Art Tour & Afternoon Tea Event
Time & Date:
Sat. 3 Sep. 2022
11:00 ~13:00 13:30 ~15:30 16:00 ~18:00
*Reservation is required.
MICO MAI tells the story to the audience to discover the hidden secrets from the artwork. Have a beautiful afternoon tea time with champagne in a private lounge.
Details & Booking: https://sunphoenix-lab.com/mico-mai-アートツアー-アフタヌーンティーfsotemachi/
---
Links:
https://sunphoenix-lab.com/mico-mais-perfect-harmony-exhibition-fourseasons/
https://sunphoenix-lab.com/mico-mai-アートツアー-アフタヌーンティーfsotemachi/
https://sunphoenix-lab.com/category/news/events/
https://www.instagram.com/shamanic_artist_mico_mai/
https://www.instagram.com/mico_mai/
https://www.youtube.com/channel/UC1_S0SiVSh__xdbUtr-B7Nw
*初日に開催する関係者向けトークイベントは、アーカイブ配信をこのYouTubeアカウントから配信予定。8月30日ごろから。公開期限なし。
Meet Up Profile: https://eu-japanfest.org/meet-up/artist/profile/600
#MICOMAI