#MeetUpNews Vol. 26
#MeetArtist 
Ensemble Sonne / Online Distribution of a Performance "Song of Innocence"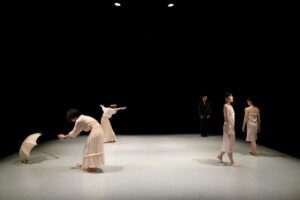 Distribution Period: 20:00 (JST) on 30 January, 2021 (Sat) – 23:00 on 31 January, 2021 (Sun)
Ticket: 1,500 yen
Purchasing tickets: https://muku2021online.peatix.com/
*Archive distribution of a video filming performances in Kyoto (22-24 January 2021)
Ensemble Sonne is a Kobe-based contemporary dance company established in 1993. The company actively delivers creations and performances of dance/performing arts works in Japan and abroad, including a performance at the European Capital of Culture Mons 2015 (Belgium). This time, the company will reveal new work in Kyoto! Let's check it out.
This time, you can watch a company's new work performed in Kyoto through an online distribution! Please check it out.
★Message from Artist★
Ensemble Sonne is a dance company based in Kobe. Our new piece "Song of Innocence" will be performed again in Kyoto. From 30th January onwards the performance will be available to watch online for 27 hours. For further English information, please contact us! (ensemblesonne@gmail.com)
Special website for the performance: https://songofinnocence.jimdofree.com
Facebook: https://www.facebook.com/ensemblesonne
Instagram: https://www.instagram.com/ensemblesonne/
Twitter: https://twitter.com/EnsembleSonne
Profile on Meet Up ECoC!: https://eu-japanfest.org/meet-up/artist/profile/266
#ensemblesonne #songofinnocence #無垢なるうた
---
#MeetECoC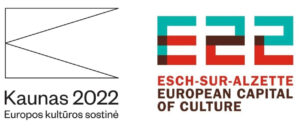 We introduce activities in each ECoC as #MeetECoC on the page of "News" within Meet Up ECoC!
Colorful preparatory activities have been delivered in Kaunas (Lithuania) and Esch (Luxembourg), the European Capitals of Culture in 2022!
https://eu-japanfest.org/meet-up/news/3515.html
We continue to introduce activities in each ECoC! Please keep your eyes on the page.