#MeetECoC – 各欧州文化首都の活動をご紹介!/ Introducing activities in each ECoC!
ヴェスプレーム・バラトン(ハンガリー)/ Veszprem-Balaton (Hungary)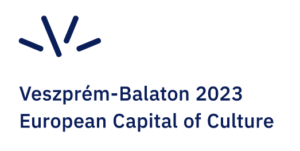 ヴェスプレーム・バラトンでは2023年の欧州文化首都開催に向け、文化活動やコミュニティプログラムを提供するための文化施設の整備が今後実施されることが発表されました。
地域の建築遺産や公共空間を再開発し、新たな命がふきこまれることが期待されます。
地元パンノニア大学の情報学部との密接な協働のもと設置されるDigital Experience Center (CODE)は、世界の著名なデジタルミュージアムと同様の展示スペース、機能を備えたものです。同施設は国際的に著名なアーティストの展覧会を開催するとともに、ハンガリーやヴェスプレーム地域の著名な画家について発信することも最も重要な使命としています。エンターテインメント的であるだけでなく、教育的な要素も含む方法で、古典作品の展示も行われる予定です。
For the European Capital of Culture in Veszprem-Balaton in 2023, cultural infrastructures will be facilitated in the region to provide cultural activities and community programs. It is expected that the revitalization of architectural heritage and public spaces will bring new life into the region.
The Digital Experience Center (CODE), which will be set up in close collaboration with the Faculty of Informatics of Pannonia University, will have the same exhibition spaces and functions as the world's leading digital museums. The important mission of the center is to organize exhibitions of internationally renowned artists, as well as to communicate about famous painters from Hungary and the Veszprem region. Classical works will also be exhibited in a way that is not only entertaining but also educational.
開催に向けて準備が進む、将来の欧州文化首都の活動にも是非ご注目ください!
Keep your eyes on the future European Capitals of Culture at which a lot of preparatory activities are in progress!