#MeetArtist: Chihiro Ito – article on the Asahi Shimbun DIGITAL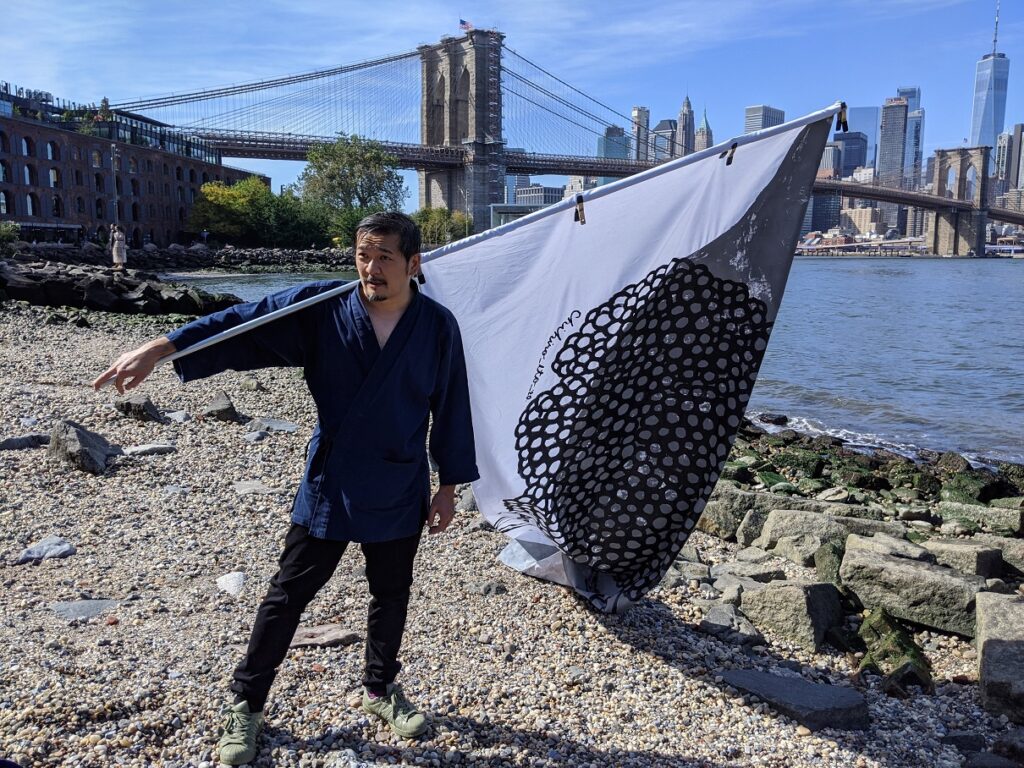 Mr. Chihiro Ito is a contemporary artist who has been invited to the European Capital of Culture Guimarães 2012 (Portugal) and Pafos 2017 (Cyprus), and is currently based in New York. He is currently writing a series of articles on the Asahi Shimbun (newspaper) DIGITAL titled "On the New York City! – through a Contemporary Artist's Perspective" about the appeal of New York City!
The latest article is a talk about contemporary art after the Corona Crisis, with Mr. Yusuke Hashizume, Editor-in-Chief of the web version of art magazine "Bijutsu Techo", as his guest. Please take a look!
★Asahi Shimbun DIGITAL
"On the New York City! – through a Contemporary Artist's Perspective"
An unwilling label of "unnecessary and urgent": A year in the life of art professionals who continued to struggle (Yusuke Hashizume and Chihiro Ito)
*Only in Japanese 
https://www.asahi.com/and_M/20210224/23583709/
★"Chihiro ITO 365 Days Art Project" is still going on! In this project, he shares his paintings every week in Tumblr and Instagram. Please check it!
https://chihiroito365daysartproject.tumblr.com
https://www.instagram.com/chihiro_ito_365
Meet Up ECoC! Profile: https://eu-japanfest.org/meet-up/artist/profile/171
---
これまで欧州文化首都ギマランエス2012(ポルトガル)やパフォス2017(キプロス)に招聘され、現在はNYを拠点に活動を行っている現代美術家の伊藤知宏氏。現在、彼は『On the New York City!~現代美術家の目線から見たニューヨーク~』と題し、NYの魅力を綴る記事を朝日新聞DIGITALにて連載中です!
最新記事は、ウェブ版「美術手帖」編集長の橋爪勇介氏をゲストに、コロナ危機以降の現代アートについての対談。
ぜひご一読ください!
★朝日新聞DIGITAL
On the New York City!~現代美術家の目線から見たニューヨーク~
不本意な「不要不急」のレッテル もがき続けたアート関係者の1年(橋爪勇介×伊藤知宏):https://www.asahi.com/and_M/20210224/23583709/
★伊藤知宏氏が毎週1回作品をウェブ上にアップする「Chihiro ITO 365 Days Art Project」も継続中!
https://chihiroito365daysartproject.tumblr.com
https://www.instagram.com/chihiro_ito_365
Meet Up ECoC!プロフィール:https://eu-japanfest.org/meet-up/artist/profile/171