#MeetECoC! "Echoes of Calling-Encounter" with Akiko Kitamura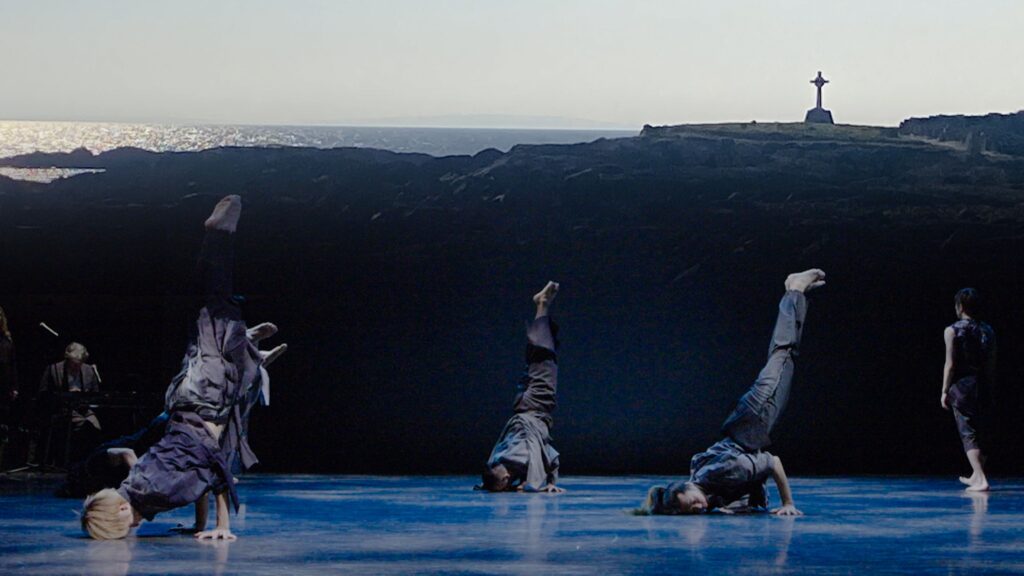 From the Galway 2020 project with Akiko Kitamura, the special edition "Echoes of Calling – Encounter" premieres on the 23rd at 1 pm! What sights and sounds will greet us in this new remote creation between Japan and Ireland? Together with this streaming of "Encounter," they have also made available the premiere performance in Tokyo in January. You can watch it from anywhere in the world! We hope you enjoy both versions! Also, you can read an essay on this project on our website. Please check it out!
*Message*
"Echoes of Calling" is an international collaboration between Ireland and Japan by contemporary dance choreographer Akiko Kitamura. As part of the project for the European Capital of Culture Galway 2020, Kitamura choreographed online for Irish dancers in February and March, and the video "Echoes of Calling -Encounter" is a mix of footage; one is shot by a local crew and another is recorded in Tokyo in January this year.
The video will be available to view free of charge until 30 April, following an online panel discussion in which Kitamura will participate from 13:00 (IST)/21:00 (JST) on 23 April.
Echoes of Calling – Encounter *Free of charge

23 Apr. 2021 13:00 (IST)/21:00 (JST)
Premiere live on Áras Éanna's Facebook page: https://www.facebook.com/%C3%81ras-%C3%89anna-Ionad-Eala%C3%ADne-Inis-O%C3%ADrr-2160878367291762
23-30 Apr. 2021
On YouTube:https://www.youtube.com/watch?v=q5bHW638Z4o
Detail:https://galway2020.ie/en/event/echoes-of-calling/
"Echoes of Calling" Tokyo Premier Online streaming

23 Apr. – 16 May 2021
Price:3, 000 Yen/Payment can be done by PayPal
Vimeo:https://vimeo.com/538946887
Meet Up Profile: https://eu-japanfest.org/meet-up/artist/profile/264

Essay:https://www.eu-japanfest.org/column_en/looking-back-on-a-tumultuous-year/
---
北村明子氏が参加するゴールウェイ2020のプロジェクト「Echoes of Calling」。いよいよ23日21時(日本時間)より特別編「Echoes of Calling – Encounter」がプレミア公開です!!日本とアイルランドをつないだ新たな遠隔クリエーションによって制作された新たな作品では、どんな光景が私達を迎えてくれるのでしょうか? Encounter公開に合わせて、今年1月のオンラインプレミア公演の映像もアンコール配信!世界中のどこからでも視聴が可能です!ぜひ、両バージョンをご覧ください!! また、本プロジェクトの軌跡について綴られたエッセイも公開しています!
*Message*
コンテンポラリーダンス振付家北村明子によるアイルランド・日本の国際共同プロジェクト「Echoes of Calling」。欧州文化首都ゴールウェイ2020の企画として、アイルランドのダンサーに2月から3月にかけてオンラインで振付、現地クルーが撮影した映像と今年1月に東京で収録した映像をミックスさせた映像作品「Echoes of Calling -Encounter」が完成しました。
映像は、4月23日21時から北村も参加するオンラインによるパネルディスカッション(日本語通訳なし)に続き4/30まで無料でご覧頂けます。
Echoes of Calling – Encounter [無料配信]

2021年4月23日 日本時間21時/現地時間13時
トーク付プレミア配信:https://www.facebook.com/%C3%81ras-%C3%89anna-Ionad-Eala%C3%ADne-Inis-O%C3%ADrr-2160878367291762
4月23日~30日配信:
YouTube:https://www.youtube.com/watch?v=q5bHW638Z4o
プログラム詳細:https://galway2020.ie/en/event/echoes-of-calling/
Echoes of Calling 日本公演アンコール配信
2021年4月23日〜5月16日
視聴料 3000円(税込み)/Paypal
Vimeoオンデマンド:https://vimeo.com/538946887
Meet Up Profile: https://eu-japanfest.org/meet-up/artist/profile/264

エッセイ:https://www.eu-japanfest.org/column/Echoesofcalling/