#MeetArtist: "Summer Light Concert" by AIRI on July 18!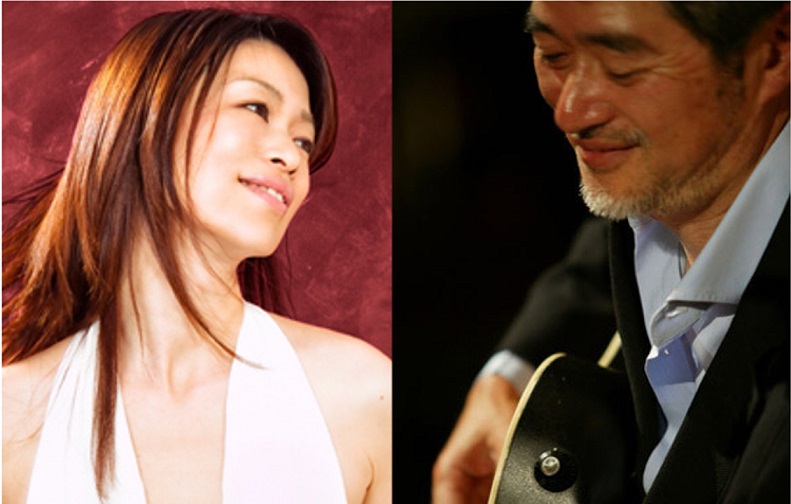 "Summer Light Concert"
A live concert by vocalist AIRI, perfect for a summer afternoon. Everyone is invited to come out!
★Message from Artist★
This is a DUO AIRI(vo) with Jun Kimura of bossa nova guitar.
I released my first album last year, but I couldn't do what I wanted, so it was the first time in 9 months.  I will do my best not to extinguish the fire of music!
You may be healed by music, get well, and happy.
Pls mail us and make a reservation. We will send you the details.
◾️Date:
Sunday, July 18, 2021
◾️Time:
Door Open 13:30
1st show 14:00〜14:45
2nd show 15:00〜15:45
Close 17:00
◾️Venue:
"Cafe JOAO" http://cafe-joao.com/
The cafe and bar space with a wine cellar, refreshing bossa nova and calm jazz.
It is a 4-minute walk from "Nishi Koyama" stn. on the Tokyu Meguro line.
◾️Cast:
AIRI (vo.)
Jun Kimura (gt.)
---
"夏の光のコンサート"
ヴォーカリストAIRI氏による、夏の午後にぴったりのライブコンサート。皆さま、ぜひお出かけ下さい!
★アーティストからのメッセージ★
音楽の火を絶やさないようにがんばります!
敬愛するキューバの至宝、歌手オマーラを師として、情熱的で感動的なラテン音楽をジャジーに歌い続けるヴォーカリストAIRIと、人気グループ"サパトス"でもお馴染みのギタリスト、ボサノバ王子=木村純がお届けするデュオライブ。
キューバやジャズ、ボサノバなどの名曲を楽しめます。気持ちよく楽しくなってください。
ぜひお越し下さい!
◾️日程
2021年 7月18日(日)
◾️時間
Open 13:30
1st show 14:00〜14:45
2nd show 15:00〜15:45
Close 17:00
◾️場所
カフェジョアン(Cafe JOAO) http://cafe-joao.com/
ワインセラーのある、爽やかなボサノバと穏やかなジャズの流れるカフェ&バル空間
西小山駅(東急目黒線)より徒歩4分
◾️出演
AIRI (vo.)
Jun Kimura (gt.)
---
AIRI: 
https://airi-cantante.amebaownd.com/
Meet Up ECoC! Profile:  https://eu-japanfest.org/meet-up/artist/profile/238