#MeetArtist! : Ekotumi is touring in Europe!!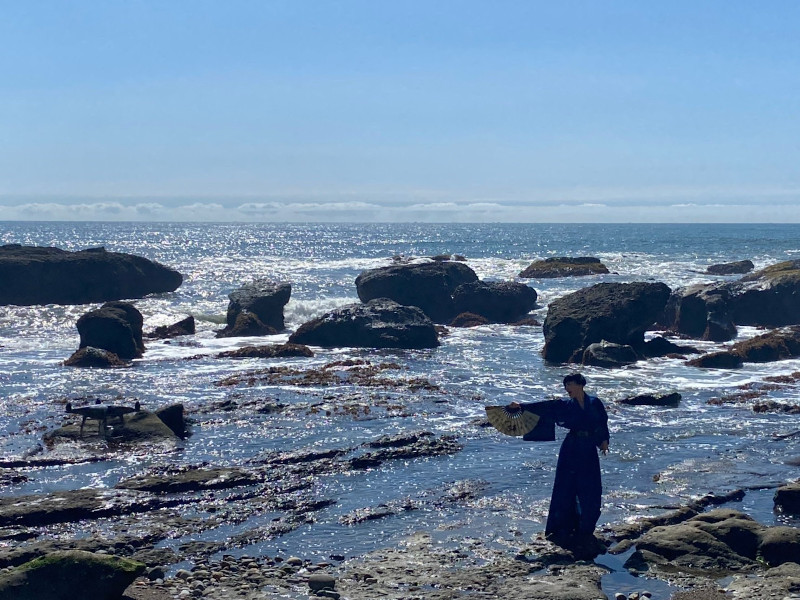 Songwriter/performer and novelist Ekotumi, who tells Japanese mythology and folklore, and whose work includes a series of works based on the Kojiki, is touring abroad! This weekend she'll be in Brussels, Belgium, and next week she'll perform in the UK for the first time. Please check it out!

★Message from Artist★

Ekotumi Concerts in Belgium and London!
Expect a unique combination of traditional Japanese mythology and contemporary Japanese pop music!
●On 8th-10th October, Concert & Hologram exhibition at Japanese pop culture event MIA in Brussels! Hologram work is the first time in public, must see!
Made In Asia Expo (Japanese POP culture event) in Brussel
【Date】8-10 Oct. 2021
【Concert】https://www.madeinasia.be/fr/voyagez-a-travers-lancien-japon-lors-des-concerts-dekotumi-au-festival-2021/
【Exhibition of the Hologram work】https://www.youtube.com/watch?v=ylobqC6tJmo&t=0s
●On 13th Oct, the first UK solo concert at London's historic live music venue "Lexington".
Ekotumi's first solo concert in the UK, at Lexington
【Date】13 Oct. 2021
【Details】https://www.thelexington.co.uk/event.php?id=1501
Meet Up Profile: https://eu-japanfest.org/meet-up/artist/profile/624
---
神話や民話を伝え、古事記に基づいた作品シリーズ等も手掛けるシンガーソングライター/パフォーマーであり小説家でもあるエコツミ氏が国外公演に出ています!今週末はベルギー、ブリュッセルでのイベント出演、来週は初のイギリス公演も。ぜひご注目ください!
★Message from Artist★
日本の伝統と現代POPSのユニークな組合せを海外で舞い歌う!!エコツミ、18か月ぶりにベルギーとロンドンにて公演決定!!

●10/8・9・10  ブリュッセルで開催の日本ポップカルチャーイベント『Made in Asia』で3daysコンサート &新しいライブ体験ができるホログラム作品を展示(初公開・必見)


日本ポップカルチャーイベント『Made in Asia』in ブリュッセル
【日程】2021年10月8日~10日
【コンサート】https://www.madeinasia.be/fr/voyagez-a-travers-lancien-japon-lors-des-concerts-dekotumi-au-festival-2021/
【作品展示】https://www.youtube.com/watch?v=ylobqC6tJmo&t=0s
・10/3 ロンドンの歴史あるライブハウス「レキシントン」で初の英国単独ライブ!!


ロンドン「The Lexington」Ekotumi単独公演
【日程】2021年10月13日
【詳細】https://www.thelexington.co.uk/event.php?id=1501
Meet Up Profile: https://eu-japanfest.org/meet-up/artist/profile/624