#MeetUpNews Vol. 19
#MeetArtist 
Yoko Koike / "ENIGMA PROJECT" THE FIRST SHOWING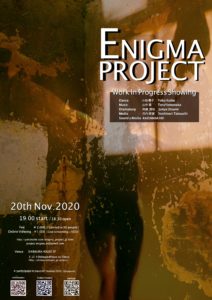 Date&Time: 20 November 2020 (Fri), 7:00-8:00 pm
(open at 6:30 pm, GMT+9)
Venue: SHIBAURA HOUSE 3F
(3-15-4 Shibaura, Minato ward, Tokyo)
Admission:
・Entrance Fee 2,000 JPY (tax in)
*Maximum 30 people Reservation required (https://ws.formzu.net/dist/S95258566/)
・Online Viewing 1,000 JPY (tax in)
*Purchase the ticket through Peatix (https://enigma01.peatix.com/)
Dancer and choreographer, Ms. Yoko Koike actively delivers performances in Japan and abroad. She also works for planning and creation of a variety of projects. By an invitation from the European Capital of Culture Novi Sad 2021 (Serbia), she visited the city as her research travel last year.
★Message from Artist★
This is a work-in-progress project to create a performance work based on the theme of "ambiguous state of border" through deconstruction of the performance work "ENIGMA", which premiered in 2012, Kyoto. It tries to explore possibilities of recreation with specialists from different fields, such as, words, light, sound, and video. A dancer, Yoko Koike, looks back at the past work by words and shares the reflection with other project members. They would collectively recreate it while working in a remote way. The outcome will be shown both in a physical venue and online as a performance and talk on 20 November, 2020.
Website: http://yokokoike.com/enigma_project_en.html
Facebook: https://fb.me/e/64snJdS9V
Profile on Meet Up ECoC!: https://eu-japanfest.org/meet-up/artist/profile/180
#ENIGMAPROJECT
---
Miho Ohtsubo / Miho Ohtsubo Art Exhibition-A Day for prayers-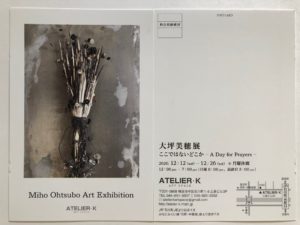 Date: 12-26 December 2020
12:00 pm-7:00 pm *Closed on Mondays
Venue: ATELIER・K (3F Sanjin Bldg, 1-6 Ishikawacho, Nakaku, Yokohama City)
An exhibition by Miho Otsubo will open at ATELIER K in Yokohama next month! She is participating in a project 'Aistriú' within the European Capital of Culture Galway 2020 (Ireland) and will have a local exhibition next year. In April, she delivered a video work based on Irish poetry together with Ms Mitsuko Ohono and Mr Yuhei Kodaka within a framework of #KeepgoingTOGETHER. Please come and visit her exhibition!
★Message from Artist★
In the pandemic-shrouded world, Living in cocooned existence, Disconnected with others, Suffering solitude, Yearning for hope ahead, Wishing for the end, We offer silent prayers on this day.
Profile on Meet Up ECoC!:https://eu-japanfest.org/meet-up/artist/profile/508
---
#MeetECoC
We introduce activities in each ECoC as #MeetECoC on the page of "News" within Meet Up ECoC!
This week, we feature activities in the European Capital of Culture Veszprem-Balaton 2023 (Hungary).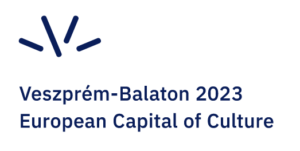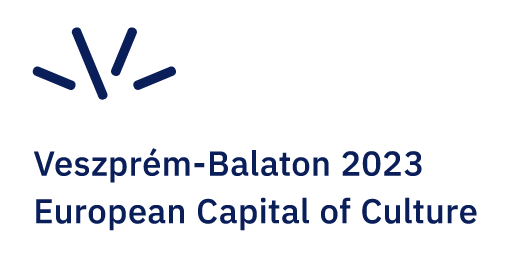 #MeetECoC – 各欧州文化首都の活動をご紹介!/ Introducing activities in each ECoC!
We hope you will enjoy them at your place and stay tuned.
We will continue to introduce artists' online activities!